(A) Class IX and X –
 Hindi, Social Science and Science are compulsory subjects. There is option in English and Sanskrit.
There is option in Mathematics and Home Science.
There is option in Computer, Commerce, Drawing and Sanskrit subject.
All the given subjects are tought as laid down by U.P. Board.
(B) Class XI and XII –
The College Provides education in the following three streams.
1.       Science : Physics, Chemistry, Mathematics / Biology, Computer / English, General Hindi.
2.   Commerce : General Hindi, English/Computer, Accounts, Business Organization, Banking/Commercial Mathematics.
3.       Humanitites :  Hindi, English, Sanskrit, Civics, Education, Home, Science, Economics, Sociology.

1.       The college admits students at the 3+ years in the Pre-Nursery class.
2.       For pre schooling (Nursery, K.G.) Admission on merit by selection.
3.       Admission to class I to VIII on merit  basis Entrance Test is compulsory.
4.       At the time of admission Parents/Guardians are required to fill the prescribed admission form attached with the prospectus.
5.       While seeking admission parents/ Guardians should produce the following documents:
a)      Birth Certificate/Transfer Certificate.
b)      Latest 3 passport size photographs.
c)       Report Card/Mark sheet of the last exam/class passed.
6.       Admission form should be filled completely.
7.       The Principal is empowered to reject any application if he/she considers it necessary.
8.       Mark sheet and certificate is must to submit of the class 10the (High School).

A scholar may be withdrawn from the institution at any time after payment of fees for the rest of the term and a written request for transfer certificate.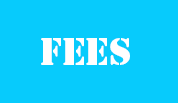 1.       All dues are to be paid in advance upto10th of every month.
2.       After 10the date of the same month, late payment fee will be charged as follows-
a)      Depositing of fee between 11th to 20th of the month late payment fee – Rs.10/-
b)      Depositing of fee between 21st to last day of the month late payment fee –
c)       After that name of the child will struck off from the attendance register. On payment of             Rs. 100/- (as re-admission fee)
3.       One month tuition fee concession is given if full fee is paid for the academic year (whole year) in the beginning of the session.
4.       Parents/Guardians must keep all fee-receipts safely for record. The college authorities shall not entertain complaints, if you fail to furnish required fee-receipts.
5.       If a student is withdraw in the midsession, six month fees will be charged.

1.       A regular attendance is must for effective learning and teaching.
2.       A prior written application for leave must be given in case of known reasons.
3.       In case of illness or unforeseen circumstances, proper written information must be given to the Principal by the guardian as soon as possible.
4.       80% attendance is compulsory for the child to be appear in examinations.
5.       If any child is absent for a week without information, his/her name will be struck off from the school.
6.       If a student is absent on medical grounds, the parents/guardians must be sent Medical Certificate from a Registered Medical Practitioner.
7.       Every student must be present on the opening day of the school after each vacation/holiday.