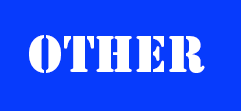 Parents Teacher Meeting
Parents Teacher Meeting is organized every month so that the parents can get a regular feedback about child's performance and progress.
However, parents are free to meet the teachers from time to time on any day after school hours.
Special Feature
School has tied up with 'Teach Next' smart classes. This has converted the usual class-room into technologically enabled SMART classroom equipped with interactive Digiboard system with a PC connected to a dedicated SMART CLASS knowledge centre inside the school campus for primary, junior and senior section.
SMART CLASS
1.       Makes learning inspiring, easy and enjoyable.
2.       Enables the students to improve the academic performance.
3.       Provide education based on technologically supported teaching.
4.       Makes class room teaching more effective.
5.       Enables multi-sensory learning in class room.
6.       Enables instant formative assessment of learning outcomes in calss.
Transport Service
The college will provide transportation facility to all the students on payment of fixed monthly charges payable payable for 12 months. Transportation once availed shall not be discounted.
1.       No concession will be given in Bus fees. Bus fees will be payable for 12 months in a year. Once availed the facility of conveyance, one cannot leave it. To withdraw the child from the bus at least six months prior notice in written must be given by the guardian.
2.       In case the school bus does not reach in time due to mechanical breakdown in bus, or due to illness of the driver, the guardians are requested to make their own arrangements. However, the school will try its level best to provide alternative conveyance.
Important Notice
Lucknow Model Public Inter College reserves the right to delete/alter/revise the contents mentioned in this prospectus at any time without giving any prior notice.