It gives me im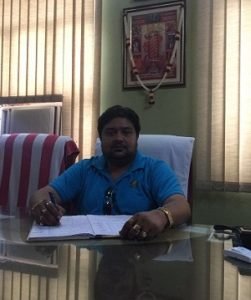 mense joy that LMPIC is going ahead on the path of development. Within a very short span of time this school has carved a niche of its own while upholding the tradition of excellence of the school.
                As Parents and teachers, where we look at education in a broader perspective, we understand how crucial our role is in shaping the destiny of our children. Here children are trained to strive hard in life to reach the point of excellence they do so by sheer hard work dedication, perseverance and inspiration. Here dedicated teacher's work hard with students and students too reciprocate by giving them due respect.
                We have to achieve great objectives in life. Success does not come easily. The easy going can't expect to do anything.
                I am grateful to the parents for their cordial relationship, co-operation and good will which enabled us to give the best to our students.
                I wish the Principal, the staff and students all the success in their efforts too.
Dr. Amit Singh
Managing Director